Discover more from Black Justice Journalism
Black Justice Journalism fights for the rights of Aboriginal and Torres Strait Islander peoples. Resistance. Presence. Justice. Power.
Over 4,000 subscribers
Six-year-old TSI boy Charlie Gowa died after being turned away six times from Bamaga Hospital. Now his parents want justice.
A damning review by the Qld's Office of the Health Ombudsman has revealed the systemic issues that lead to the 2017 death of a six-year-old Torres Strait Islander boy.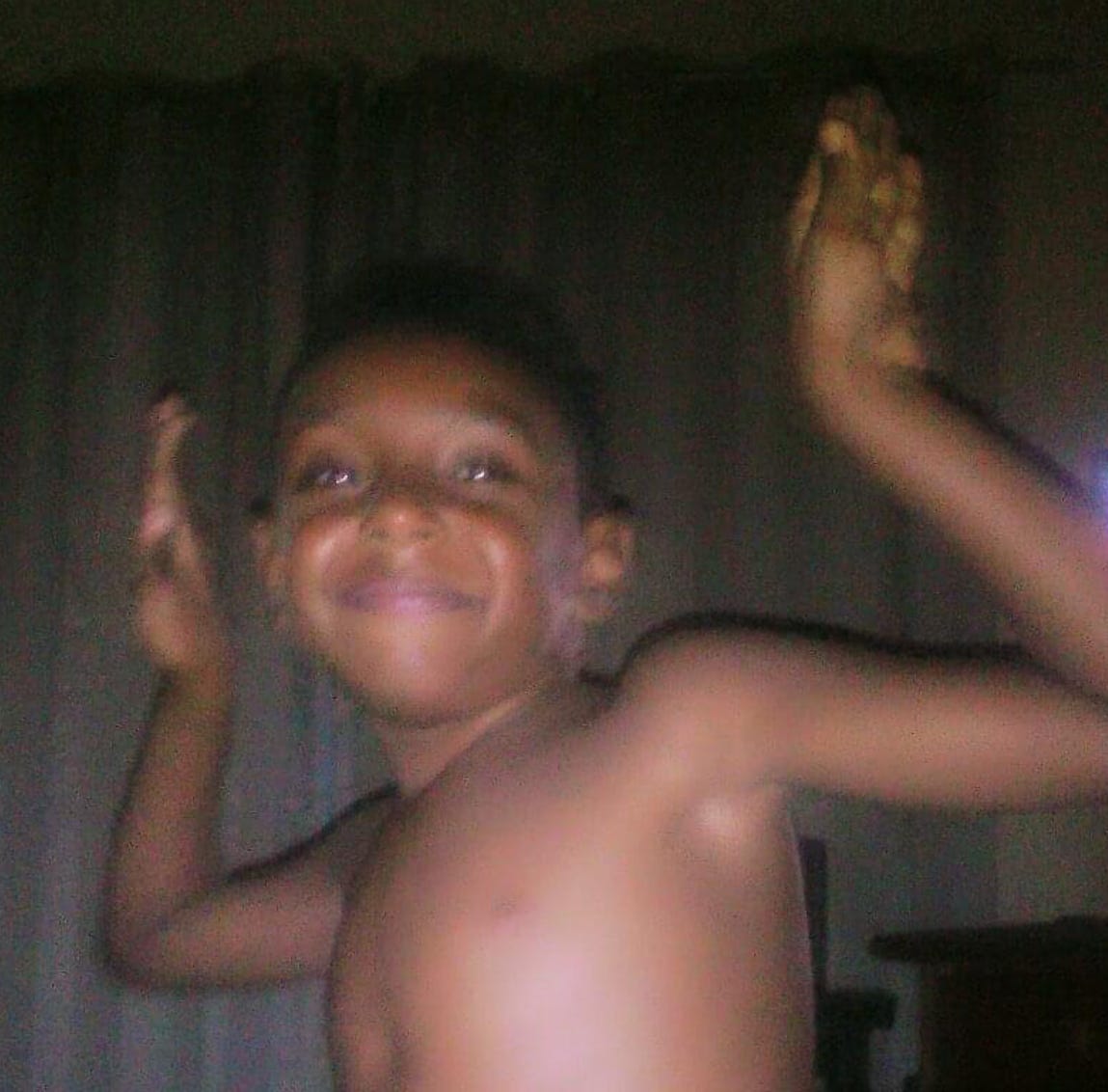 The last photo of six-year-old Charlie Gowa, who died in 2017 (Supplied by family).
The grieving parents of a six-year-old Torres Strait Islander boy who died of "overwhelming sepsis" after he was turned away from Bamaga hospital six times have called for justice and change following a state Health Ombudsman's report which details the systemic failures that lead to the tragedy.
Charlie Gowa already had many things he was enormously proud of in his short life, among them the fact he was the tallest in his class in his remote community in the Northern Peninsula Area (NPA), the most northern tip of Queensland. Described as 'healthy and happy', he was the eldest child in his family and spent school holidays playing with his best friend.

Charlie lost his life on January 14, 2017 after suffering 'overwhelming sepsis' stemming from melioidosis, a rare infection found in tropical climates and which disproportionately impacts Aboriginal and Torres Strait Islander people.

In the days leading up to his death, Charlie's parents tried desperately to get him the attention he needed at the local Bamaga Hospital Emergency Department but were repeatedly turned away and given Panadol. During that time, there were no clinical notes recorded of Charlie's repeated presentations to the ED, described as 'disordered' environment in an investigation by the state Office of the Health Ombudsman, released today.
In a statement released on their behalf by the National Justice Project, his mother Xernona PoiPoi said the problems that lead to her son's death had existed for a long time.
"I tried so hard to get my son the help that he needed. The hospital would not help him and there was no where else we could go," Ms Poipoi said.
"These problems have existed for so long and they are still there today. I want better for my family and my community."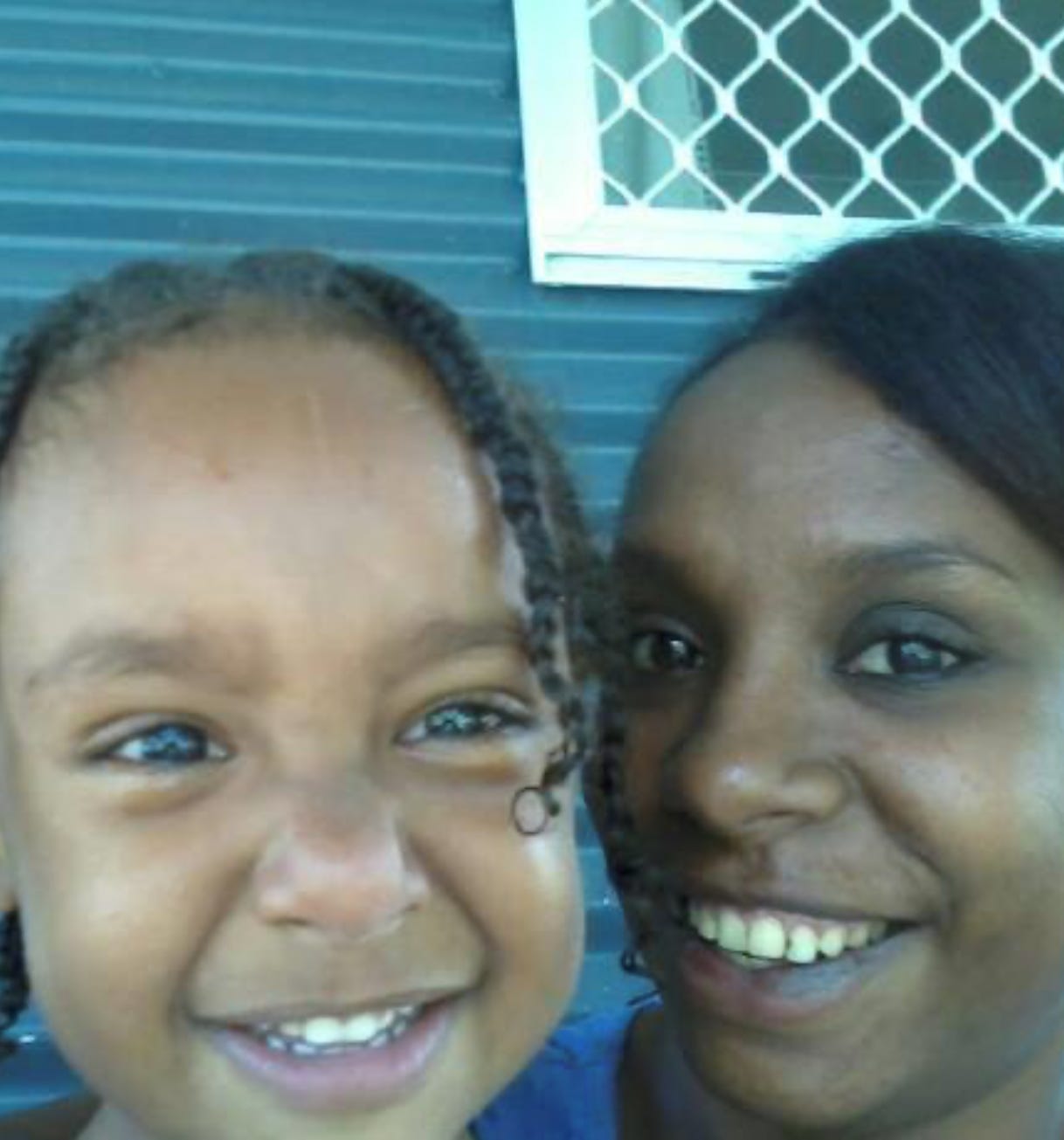 Charlie with his mother Xernona (Supplied by family).
The family's lawyer at the National Justice Project Anna Talbot says at the heart the issue is about systemic racism in the health system.

"What I find most troubling is when the OHO highlights the chaos and confusion in delivering healthcare to this predominately Aboriginal and Torres Strait Islander community, it highlights deeper concerns," Ms Talbot told Substack.
"The OHO report details Bamaga Hospital's disorganisation and failure to keep basic records: You just don't see these mistakes made in non-Indigenous communities. First Nations people face these problems time and time again.
"Naomi Williams presented to hospital 20 times before collapsing at home and dying of preventable septicemia in 2017. Ms Dhu was also sent away from the hospital to die in police custody of the same disease. Why are First Nations people dying these preventable deaths so often?"

On January 5, 2017, Charlie fell sick and his parents took him to the local Bamaga Hospital ED, stating that he had not slept well, had body aches and his diarrhoea did not look normal. That day he was sent away with Panadol and a rehydration ice block, and was told to come back if he got worse.
Over the next six days, that's what his parents did, as his condition rapidly deteriorated. He complained of skin burning, and he did not want to be touched. He cried of headaches and had trouble breathing. Each day, his parents took him in to get help, and each time they were sent away with Panadol.

Over the weekend, they were told there was no doctor on duty, and then when they again brought him in on Monday, the doctor sent him home yet again with Panadol. By that point, Charlie was crying, had a high fever, could not keep food down, was wetting the bed and had lost all energy, so weak that he had to be carried to the bathroom. The Ombudsman's report details the families increasing worry and frustration:
When Charlie and his mum returned home that day, Charlie's dad became angry, 'Why won't they help him?'
Charlie was not admitted into Bamaga Hospital until January 10, and then flown to Cairns Hospital with his father, while his mother stayed home to care for the other children. It would be the last time she would speak to her son.

In Cairns, Charlie was placed in an induced coma and taken to the ICU where his family were finally given the diagnosis of melioidosis which was later confirmed when he was transferred to Brisbane. The Ombudsman's report says it was at the Cairns ICU that his family were told that their son may not make it.
Charlie's dad asked the doctor to tell him straight – 'how sick is my son?' The doctor told him that Charlie was fighting for his life and that he may not make it. His heart was not strong enough to beat by itself.
After being flown to Brisbane, Charlie passed away on 14 January with his family by his side, after suffering "overwhelming sepsis" stemming from melioidosis. His family had made the heartwrenching decision to turn off his life support.
The Ombudsman's review details a litany of systemic failures that lead to Charlie's death, including a culture of poor record-keeping, failure to recognise Charlie's mother's level of concern which is a key indicator of sepsis as well as cultural competency and communication issues.
A factor compounding the family's pain was that following Charlie's passing, the family say neither the Bamaga Hospital or the Torres Strait Cape Hospital and Health Service (TCHHS) engaged with the family, even despite his parents sending a letter to the TCHHS Board requesting information and a response. 

The report details the distress this caused Charlie's family, mentioning that it was not until 18 months after Charlie's death that the family received a letter from the TCCHHS. The report said that there had been no information provided to the family regarding explanations of an internal clinical review, no consultation or suggestion of a cultural conduit for the family, and critically: no apology or expression of regret.
"By approaching the family without any established rapport, Bamaga Hospital and TCHHS appear not to have considered cultural needs. Further, the approach caused the family distress and only strengthened their mistrust of the health service," the report says.
The family also felt distressed after they were left without support from Bamaga Hospital after Charlie was transferred to Cairns and then Brisbane.
"His family were left to process his passing and navigate their way around a place far from their home and support. The family reported that the culture shock along with their grief was overwhelming; the lack of acknowledgement of this situation by Bamaga Hospital will remain with the family for some time," the report says.

The report makes recommendations about cultural competency, stating that the hospital's approach to Charlie's care was not "culturally sensitive".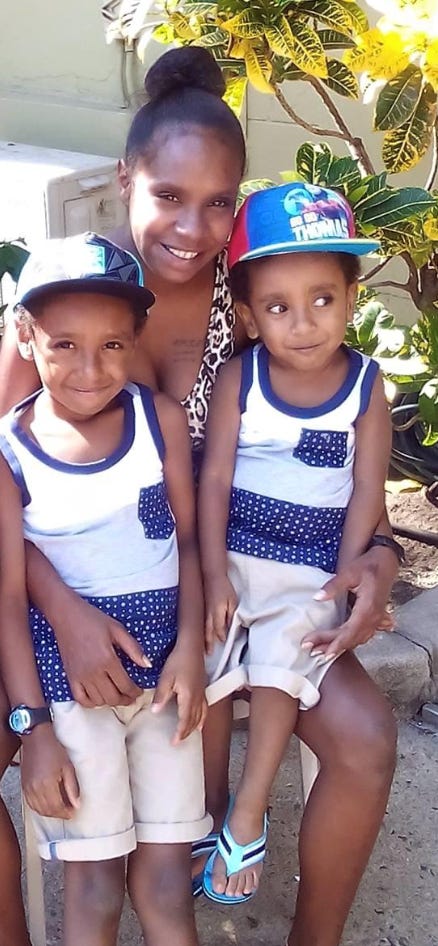 Charlie (left), his mother Xernona and brother Richard (Supplied by family).

'Specifically, Bamaga Hospital's approach did not appear to exhibit the key factors or guiding principles underpinning cultural competency when Charlie presented to the ED, during his admission and within his clinical records, and even after his passing," The Ombudsman's report says.

"The overall evidence suggests that the approach to Charlie's care was not culturally sensitive and has resulted in Charlie's family developing a deep mistrust of the service that will be challenging to repair."
Charlie's Aunty Madeleine Turner says the family are still distressed by interactions with the Bamaga Hospital and TCCHHS regarding culturally sensitive communication, including TCCHHS approaching Charlie's parents directly instead of the nominated family spokesperson.  

"This displays to me a complete lack of culturally safe practice or respect for their family during their grieving," Ms Turner says.
Ms Talbot says the Ombudsman's report was clear that there was an "inability to translate across cultures."

And she says that racism shown in healthcare has several impacts.
"Firstly and most urgently, it means Aboriginal and Torres Strait Islander people don't get the healthcare they need, and that's going to lead to potentially worse health outcomes for the individuals that are presenting and their families supporting them in managing that…
"And besides the direct impact, it has a broader impact in terms of acting as a disincentive for Aboriginal and Torress Strait Islander people seeking healthcare."
The loss of Charlie has meant his family now face trauma when seeking healthcare for their other children.
"Each time his family needs to access healthcare, they are reminded. of the trauma of trying to save their oldest son's life. Being sick is scary enough," Ms Talbot says.
In a statement, Charlie's father Ron Gowa said his community had a right to access the standard of healthcare that is the right of any other Australian citizen.

"I want justice for my little boy," he said. "I also want change.
"Our community needs access to safe healthcare, just like any other Australian community does. No family should face the barriers that we faced trying to save our son."

Ms Talbot says there needs to be accountability further up the line and the recommendations of the Ombudsman's report implemented to make sure what happened to Charlie never happens again.

"At the heart of this problem is systemic racism. We see these issues arise time and again, with First Nations people who are seriously ill being turned away from hospitals. Charlie and his family should never have been put in the position of having to beg for basic healthcare. Charlie was so sick, and he just kept getting worse.
"He, his family and his community deserved what most Australians would take for granted: safe and effective healthcare."