Discover more from Black Justice Journalism
Black Justice Journalism fights for the rights of Aboriginal and Torres Strait Islander peoples. Resistance. Presence. Justice. Power.
Over 4,000 subscribers
We must bear witness to black deaths in our own country
Australia is outraged at police brutality in the US, but apathetic to the lives of black people in their own country.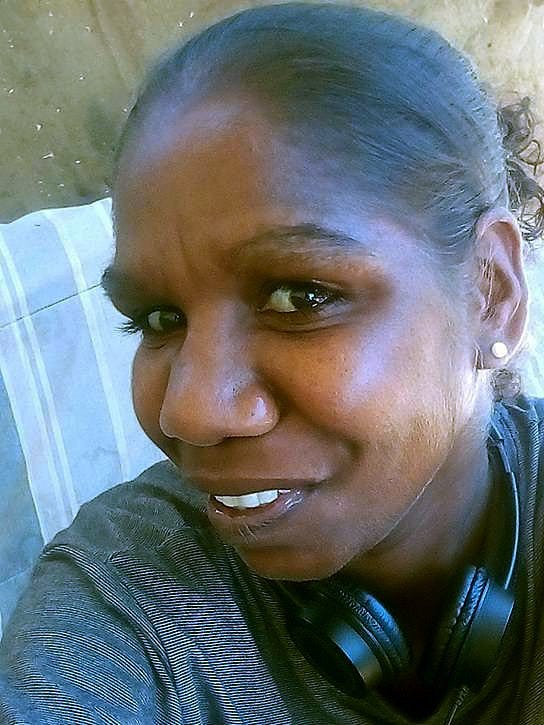 Four days ago, the police officer charged with the murder of Aboriginal woman Joyce Clarke entered a not guilty plea. You may not have heard about it. In a search of the Factiva database over the past three months, I found only one article on Ms Clarke's death - an AAP wire story that privileges the quote of the WA commissioner police over that of Ms Clarke's community ('it was, the report said, 'one of the saddest days' in his career). Earlier today, NITV published a piece quoting Ms Clarke's mother.
While the world has been understandably outraged at the police killing of African American man George Floyd and the modern-day lynching of Ahmaud Arbery by a former cop, Australian media have not followed Ms Clarke's story. Australia is not similarly outraged, despite waves of protests by Aboriginal people.
In September 2019, Ms Clarke died in hospital from a gunshot wound after police were called to a house in Geraldton, on the mid-west coast of Western Australia. Her death sent shockwaves through the small town, and within a day, the Aboriginal community had mobalised outside the Geraldton police station.
By that time, many media reports had already spread accounts of what may have happened - details that appeared to privilege the police version of events over Ms Clarke's, who was no longer there to speak.
In the midst of this, Ms Clarke's community joined together to speak for her: to proclaim that she was worthy of coverage, of attention, of justice.
Yamatji writer Deborah Green, who lives in Geraldton, wrote:
(The death) has shocked and caused much grief and anger amid our mob. We all know that could have been anyone of us, anyone of our family members or friends.
In the piece, Deborah spoke of her cynicism that there would be a thorough and independent investigation.
Two months after Ms Clarke's death, 19-year-old Aboriginal man Kumanjayi Walker was shot to death in the remote Northern Territory community of Yuendemu. Just like Ms Clarke's death, media reported police allegations with little challenge.
And just was the case in Ms Clarke's death, Mr Walker's community rallied together to contest that narrative immediately, speaking out through social media and Indigenous media like NITV, and staging protests in Alice Springs, with solidarity protests throughout the country.
In November, a NT police officer was charged with murder over Mr Walker's death. Two months later, a WA cop was charged with murder over Ms Clarke's death.

The matters are now before the courts. But despite both communities coming out immediately in protest, the deaths of Ms Clarke and Mr Walker have failed to reach the same level of Australian outrage when it comes to cases far from our own home.

In the absence of video footage, the public - so accustomed to viewing the police as protectors and Aboriginal people as the demonised other - demand more evidence in order to believe black accounts of violence. This burden of evidence is never one applied to the police. You only have to look at cases like that of Aboriginal man Corey Barker, who was acquitted of assaulting police after CCTV footage emerged showing the opposite (although after being charged with assaulting Barker, all six officers were then cleared by the courts).

But do we need video footage of the brutalisation of black bodies in order to force white or non-Indigenous Australia to care? There has often been video showing the violence of the justice system - from Kwementyaye Briscoe to Ms Dhu to Aunty Tanya Day. Their wounds also testify to this violence. But while this footage has been important for mobilising Aboriginal people, non-Indigenous Australia is still complacent and apathetic.
They are not 'outraged' because they are not 'shocked'. There is nothing shocking about racist violence perpetrated by police because it is normalised. It is seen as legitimate violence. It is this legitimate violence that was not only used to steal the country and assert white dominance but also maintain it through the oppression of Aboriginal people.

While the high profile deaths of black men in the United States have allowed white Australians to see the racist violence perpetrated by police and the white supremacy ingrained in systems, these are lessons they are not willing to learn on this land. On this land, white and other non-Indigenous Australians are directly implicated in the systems that oppress Aboriginal people. They are able to proclaim 'Black Lives Matter' in ways that circumvent their complicity in the deaths of black people here. But if you do not support black rights here, in this country, then you can't support them internationally - any proclamation is shallow and performative because Aboriginal people have solidarity and build our solidarities with both African American people and Native American people in the United States, as well as Aboriginal and black people in Canada. Our struggles are entwined and united. If you want to support 'Black Lives Matter', support it in this country too.
For Aboriginal people, every death, every injury, every grieving mother, is remembered. They are not just numbers. We remember and we watch and we protest in the face of this national silence.
Now it is up to the courts to determine the outcomes of both the cases of Ms Clarke and Mr Walker. But it is up to all of us to remain here and bear witness.